At First Choice, we offer the best in highly specialized fields as we are Authorized for world-class global brands including: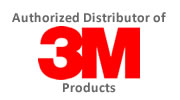 3M(Minnesota Manufacturing and Mining)
First Choice Global is the Authorized Distributor & Partner of 3M (USA) Electrical & Healthcare products in Nigeria. With a partnership spanning almost a decade, we are determined to contribute our quota to increasing the efficacy of the Energy and Healthcare sectors in Nigeria by introducing world-class products used in these sectors. Currently, we offer all 3M Electrical Cable Jointing, Termination kits of all sizes and all 3M Healthcare Products & Consumables in the Nigerian market.

---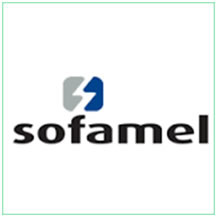 SOFAMEL (SPAIN)
CGEC is the Authorized Partner for Sofamel Products in Nigeria, providing the energy sector with cable connection components & electrical safety equipment in line with European Standards. Product range includes:
- Voltage Detectors
- PPE: Electrical Gloves/ Safety Hats/ Reflective / non-reflective overalls
- Earthing Equipment, Insulated Poles, Connectors, Earthing Rods, Manual & Hydraulic Tools, Insulated Ladders.
---


First Choice Global is the go-to for top quality operational tools manufactured by Intercables in line with European Specifications. Product range on offer includes:
- Hydraulic & Manual Cutting and Crimping Tools
- Pressure Pump
- High Quality Electrical Tools (Role specific Sets/ Boxes)
---


First As representatives of Nortroll in Nigeria, we offer Remote & Local Fault Indication and Location (RFIL) Solutions to utilities and privately-owned distribution networks. Our RFIL solution improves the reliability and efficacy of the networks, reduces fault finding durations & downtime which in turn increases profitability. The RFIL solutions are currently in use in Utility and Private Networks all over Nigeria.